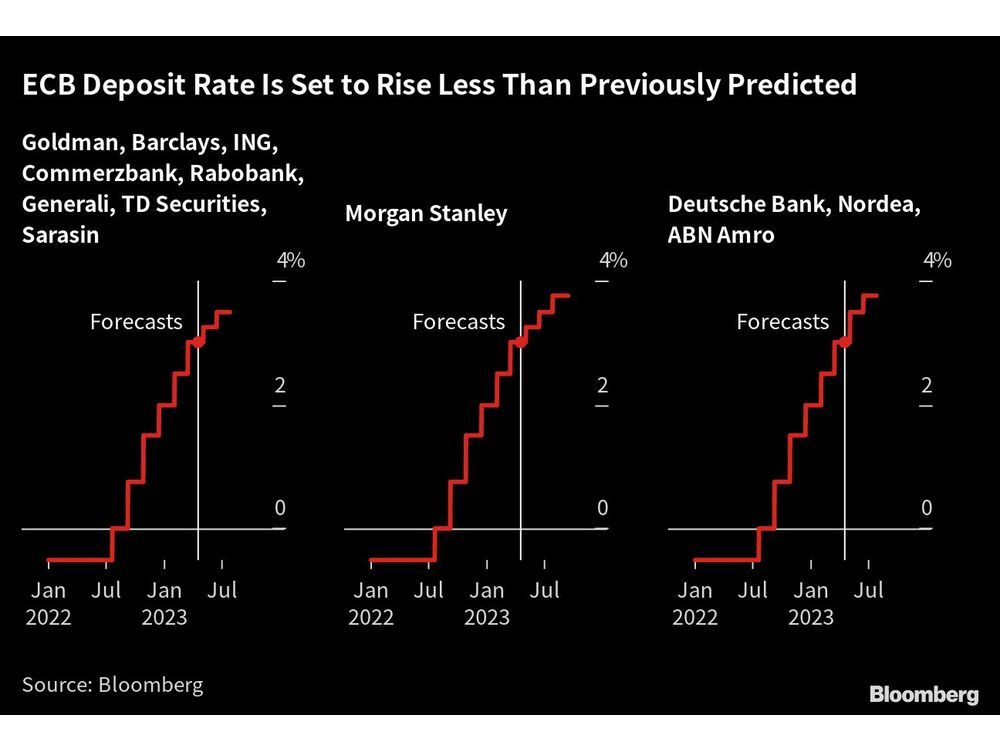 Article content
(Bloomberg) — The European Central Bank will take a "robust" approach that allows it to respond to inflation risks as needed but also aid financial markets if threats emerge, according to President Christine Lagarde.
Article content
"Bringing inflation back to 2% over the medium term is non-negotiable," Lagarde told a conference of ECB watchers on Wednesday. "We will do so by following a robust strategy that is data-dependent and embeds a readiness to act, but that does not entertain trade-offs around our primary objective."
Article content
The ECB president built on remarks to lawmakers on Monday, pledging support to the financial system if needed but also a steady gaze on inflation risks, that she insists have not yet shown any signs of dissipating amid recent global market turmoil.
"We do not see clear evidence that underlying inflation is trending downwards," she said. While "falling energy prices are weakening a key driver" of such pressures, Lagarde added that "increasing domestic price pressures could offset some of this disinflationary impulse."
Article content
The president repeated language used at the decision last week, that if the ECB's "baseline" holds, then the ECB will have "ground to cover" in its monetary policy.
Officials raised interest rates by another half a point on Thursday, extending the most aggressive hiking cycle in its still-young history even as the specter of a full-fledged banking crisis roiled financial markets. Inflation remains much too high for comfort, policymakers argued in defense while pledging to do what's needed to ensure the system won't collapse.
"I have made clear that there is no trade-off between price stability and financial stability," she said. "We have plenty of tools to provide liquidity support to the financial system if needed and to preserve the smooth transmission of monetary policy."
Earlier on Thursday, Bundesbank President Joachim Nagel said in comments published in the Financial Times that the ECB isn't done raising rates.
"There's still some way to go, but we are approaching restrictive territory," he said. "If we are to tame this stubborn inflation, we will have to be even more stubborn."