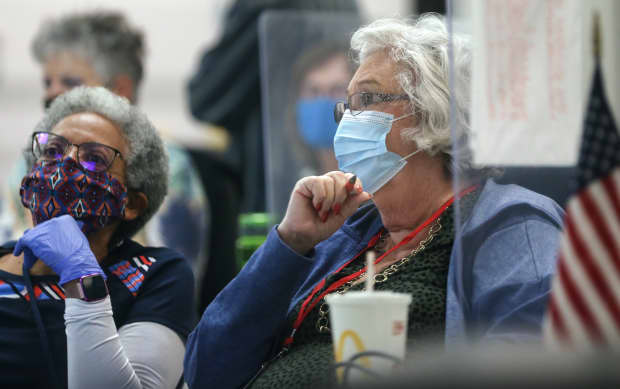 More than a week after the presidential election, the remaining major news organizations on Thursday night projected Joe Biden as the winner in Arizona, with its 11 electoral votes.
Biden had already been projected the winner in that state by the Associated Press and Fox News on election night. MarketWatch has followed the AP count.
Some had complained those calls were premature as Biden's lead gradually shrank as more Arizona votes came in. But his lead proved insurmountable, and Thursday night the New York Times, CNN, ABC News, CBS News and NBC News all followed suit, calling that race for the Democratic challenger to President Donald Trump.
As of Thursday night, Biden held a lead of more than 11,400 votes in Arizona, with 98% of ballots counted.
Victory in Arizona would pad Biden's Electoral College lead to 290 vs. Trump's 217. Biden only needed 270 to clinch the election, which happened Saturday when he was projected the winner in Pennsylvania.
Trump has yet to concede, and has made a number of unsubstantiated claims of election fraud.
Georgia and North Carolina remain the only states not to be called, with Biden leading in Georgia and Trump winning in North Carolina.
Biden is just the second Democrat to carry the historically Republican stronghold of Arizona since Harry S Truman did in 1948; Bill Clinton did so too in 1996.