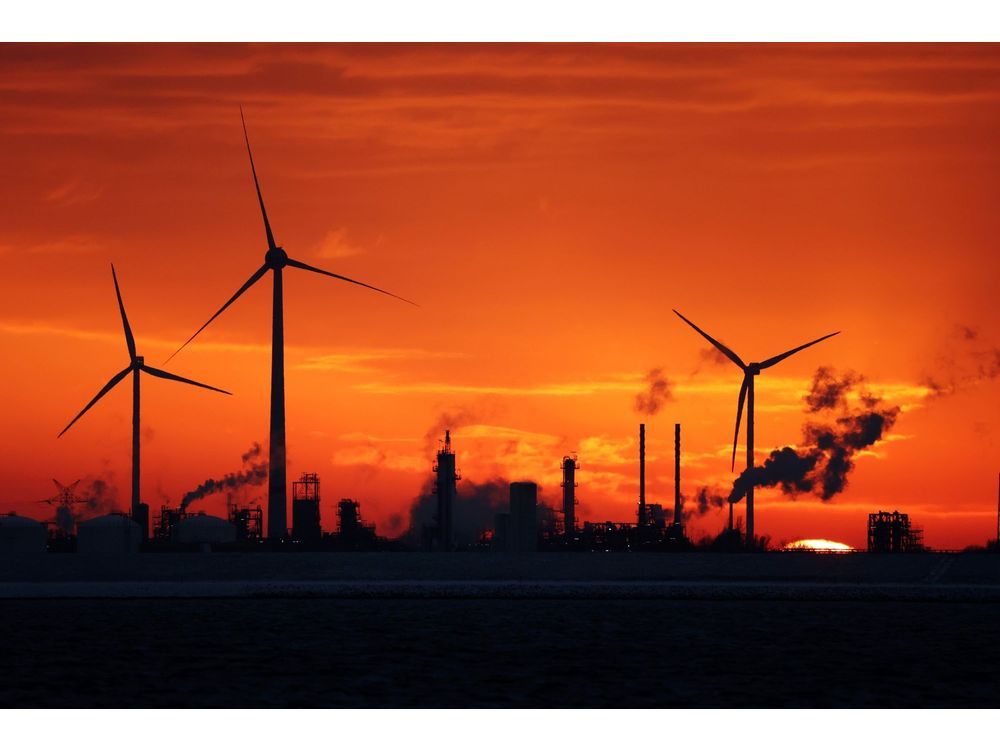 Article content
Chancellor Olaf Scholz said Germany needs to increase its pace of expanding renewable power to reach its goal of becoming climate-neutral by 2045, even as Europe's largest economy withstands the initial impact of Russia's energy squeeze.
Article content
"We are getting through this winter" without a gas shortage, Scholz said Saturday at the opening of a liquefied natural gas terminal in Lubmin on the Baltic coast, according to news agency DPA. He added that there's been "no economic crisis in Germany."
For the long-term transition away from coal, oil and natural gas, Germany needs to increase electricity generation by one third by 2030 and then double that in the following decade, Scholz said in an interview with the Berlin-based Tageszeitung newspaper published on Saturday.
Article content
"If we want to achieve the energy transition, we need more speed," he told the publication widely know as taz. "The goal needs to be to set up three to four large wind turbines in Germany every day."
Energy has dominated Scholz's first year in office. Germany's fragile energy security was exposed as Russia squeezed supplies in retaliation for Berlin's support of Ukraine following its invasion. LNG has helped plug the gap. Lubmin is the second terminal to open with more to follow this year.
The energy squeeze prompted Germany to extend operations of the country's remaining nuclear power plants, but Scholz told taz that the reactors would "definitely" be shut down in the spring.
He said a number of laws were changed to speed up approvals for wind power projects, which can currently take as long as six years.
"We are facing the greatest industrial modernization in Germany since the end of the 19th century," he said in the newspaper interview. "Nobody should underestimate this task."
(Updates with comments from Scholz at LNG terminal opening.)