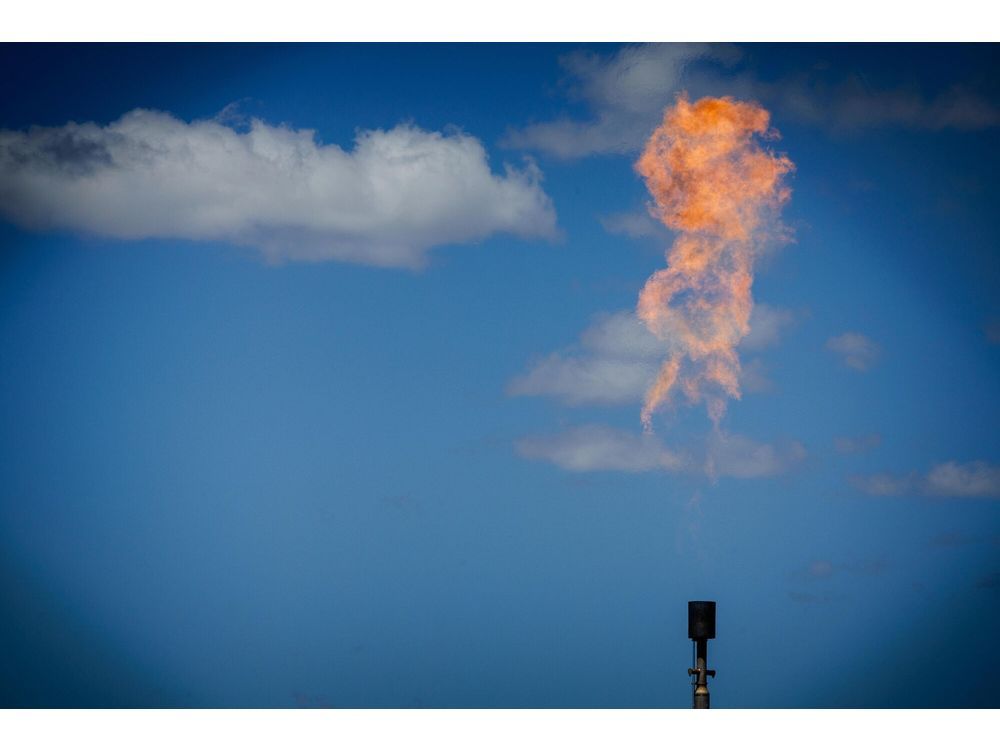 Article content
(Bloomberg) — European Union lawmakers are set to back tough requirements for fossil fuel producers to rein in emissions of one of the most potent greenhouse gases.
Article content
Deputies from Parliament's industry and environment committees are expected to vote next week in favor of setting a 2030 methane-reduction target before 2026, according to an agreement seen by Bloomberg. It also lays out strict criteria for oil and gas companies to monitor and repair leaks of the gas, risking a ban from the market if they fail to comply.
Article content
"We cannot waste any more time to secure a robust law," said Flavia Sollazzo, senior director of EU energy transition at the nonprofit Environmental Defense Fund Europe. "While gas prices are higher, the economic case for action to stop the leaks in the oil and gas industry is even more compelling."
Compromise amendments are likely to set the stage for tough negotiations with member states, who watered down key elements of the Commission's original proposal. Kadri Simson, the EU's energy chief, warned last month that the position risked the bloc falling behind on its climate goals.
Article content
The new changes are backed by a broad coalition of groups in parliament, ranging from the Greens to the center-right European People's Party. The groups managed to find a compromise on tackling methane emissions from coal mines, which had proved one of the most challenging elements. The thresholds for venting and flaring from the sector are higher than the commission's original proposal, while a prohibition on the practice is postponed.
After the committee vote takes place on April 26, the whole assembly will then vote on its position before final talks with the EU's 27 member states. The EU is among 150 signatories to the Global Methane Pledge — an agreement to cut emissions of methane by 30% — yet has said it will struggle to reach that level unless it ramps up efforts, particularly in the agricultural sector.
(Updates with quote in third paragraph, details on coal in fifth.)