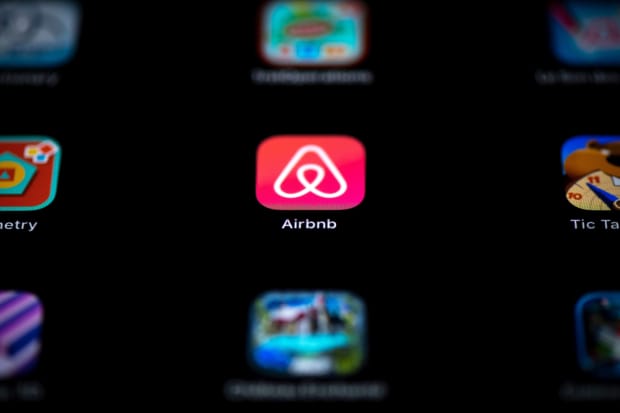 What a difference a few months makes: Home-rental company Airbnb Inc. announced Wednesday that it has confidentially filed for an initial public offering.
The San Francisco-based startup was hit hard by the COVID-19 pandemic as travel came to a halt in many parts of the world in March, with its valuation reportedly dropping from $31 billion to $18 billion a month later. It laid off almost 1,900 employees, or nearly 25% of its workforce, in May. But the company said in a news release after trading closed Wednesday that it had filed a draft registration statement for an IPO — not a direct listing — with the U.S. Securities and Exchange Commission.
"It was hard to imagine in mid-March and April that Airbnb would be going public this year," Tom White, an analyst with D.A. Davidson, said Wednesday.
With travel for business and pleasure "decimated," however, the bright spot in the industry has been alternative accommodations and vacation-rental inventory.
"People have been cooped up, and the virus-safe option is renting a house," White said.
Airbnb has turned to focusing on promoting trips closer to customers' homes. "I think you're going to start to see travel becoming more intimate, more local, to smaller communities," Airbnb CEO Brian Chesky told Axios in June.
Airbnb's revenue plummeted 67% from the year before to $335 million in the quarter ended June 30, Bloomberg News reported earlier this month, citing a person familiar with the numbers. The company lost $400 million excluding interest, taxes, depreciation and amortization. Airbnb has already raised $2 billion in equity and debt to get through the COVID-19 crisis.
Airbnb did see its bookings situation improve late in the quarter, however, with Bloomberg reporting that bookings dropped 30% in June after a 70% decline in May. That tracks with bookings improvements elsewhere in the industry — Expedia Group Inc. EXPE, -0.92% revealed second-quarter results that were drastically affected by the pandemic at the end of July, but said bookings improved thanks to growth at its Vrbo division, an Airbnb competitor.
"The appetite for secular growth stories is strong in this market," said Dan Ives, managing director of equity research at Wedbush Securities. "It's a very complex environment for investors to navigate… with Airbnb being a stalwart of the industry."
If Airbnb stock begins trading this year as expected, it will join a select crop of big IPOs that have already taken place in an uncertain economy, including those of insurance startup Lemonade Inc. LMND, -0.14% and Warner Music Group Corp. WMG, -0.29%. Other high-profile companies expected to go public this year include Palantir Technologies Inc. and DoorDash Inc.
Airbnb executives had previously considered a direct listing — which involves no new shares created and allows existing investors to sell their stock directly on public markets — according to reports.