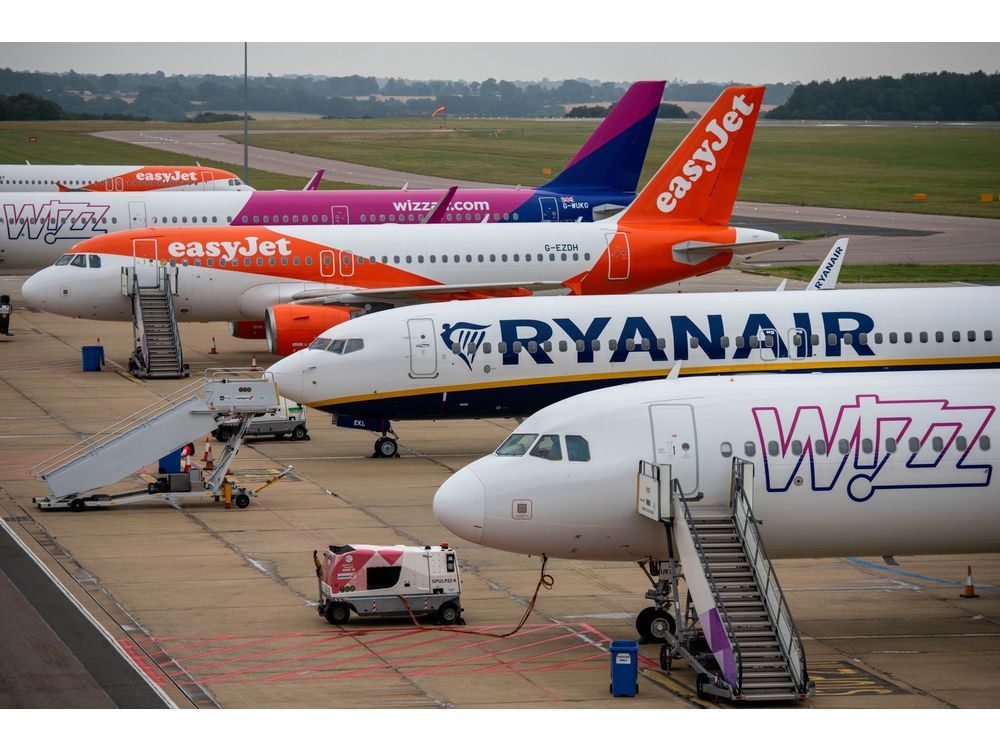 Article content
Well, hello again. The big talks: Prime Minister Rishi Sunak faces a massive coordinated strike action in early February, Alex Wickham reports. Planned walkouts by workers ranging from teachers to train drivers to nurses and ambulance workers, threaten to bring the country to a standstill. Pay deals are close with rail workers and firefighters, and the hope is for a domino effect and a quick rush of agreements. Shadowing the action is another Tory financial scandal as Conservative Party Chairman Nadhim Zahawi admits being "careless" with his tax affairs. The big indicator: The view from Davos was that the global economy may not be as bad as feared, and a new assessment from JPMorgan Chase says most asset classes are dialing down recession risks. Still, there's global and there's the UK. Traders will be watching the flash composite PMI on Tuesday, which is still expected to be in contraction mode, emblematic of the stagnant economy, but at least not still going down, for now.
Article content
The big chill: Europe has been lucky with warm winter temperatures, but that's changing. It's coal to the rescue as the UK grid operator on Sunday asked the operators of three power units to be ready to generate electricity during the current cold snap, which could linger all week. Over on the continent, questions linger about Germany's long-term energy future without Russian gas.
The big trade-down: Budget airlines EasyJet and Wizz Air report results this week and may give clues on whether travelers are trading down to salvage their holidays — or scrapping foreign trips altogether. Fashion retailers Primark and H&M could also show shoppers putting price over prestige, say Charles Capel and Christopher Jungstedt.
Article content
The big meal: If you simply can't get away, console yourself with the quintessential British dish, chicken tikka masala. Bobby Ghosh speaks with star chef and cookbook author Asma Khan of London's Darjeeling Express about, among other things, the creation myth surrounding CTM.The big game: Deal-making season is never over in football. The Telegraph reports that the US investment firm Sixth Street has asked for financials on Manchester United, in what could be a prelude to taking a stake. Rival Manchester City took the top spot among sports' wealth generators, hauling in some €731 million ($794 million) in 2022, according to Deloitte. Liverpool, whose US owners are mulling a sale, moved up four places to third, its highest ever ranking. The big opinion: The pandemic pet boom is done and dusted as people head back to the office and face the rising cost of living, including doggy day-care, reports Andrea Felsted. The average price of dogs in the UK fell by a staggering 28% between January and November from a year earlier. Animal shelters are pushing against capacity and bracing for more dogs, cats and rabbits to be abandoned. ICYM our Big Take: Whether you call it plant-based meat or simply fake, the offerings of Impossible Foods and Beyond Meat were set to upend the world's $1 trillion meat industry, with venture capitalists, celebrities and mainstream food companies lining up to take a slice. And yet, as Deena Shanker reports, the product — expensive, and really not that tasty — is turning out to be a fad. And finally, check out our Big Take podcast, where Prashant Gopal breaks down what's really going on in the housing rental market and Neil Callanan takes on the potential consequences of a debt spiral in commercial real estate.