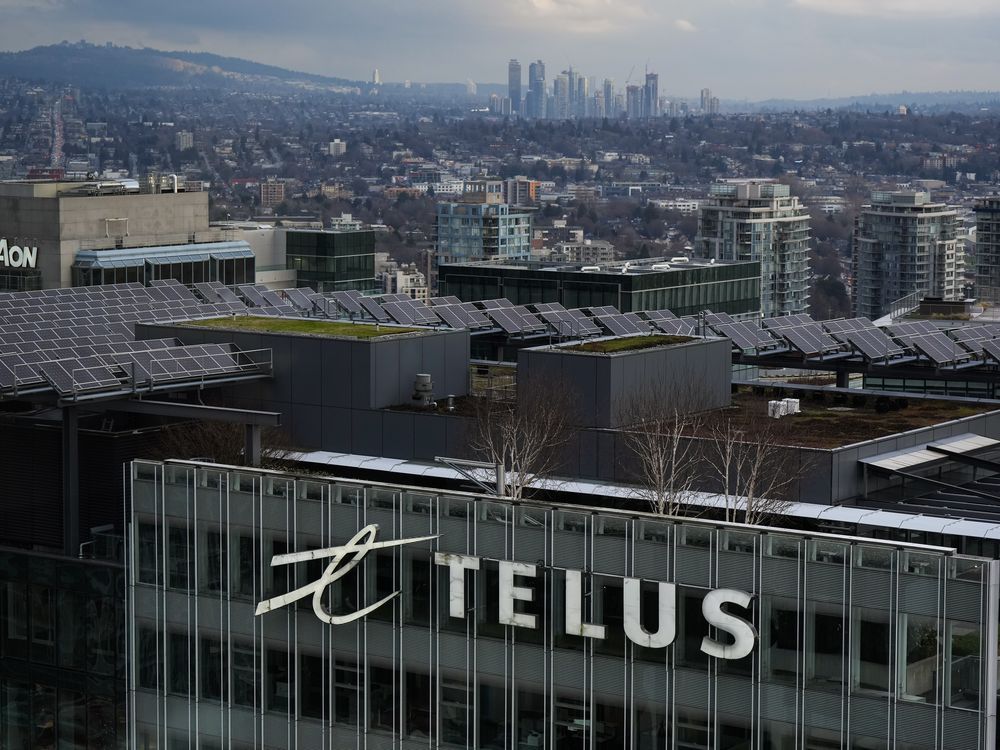 Article content
VANCOUVER — Telus Corp. expects a big bump in free cash flow as well as double-digit gains in revenue and earnings in the year ahead as it winds down a major broadband build out and works to maximize benefits from acquisitions including in its health division.
Article content
The company said Thursday it expects free cash flow to jump 60 per cent to $2 billion in the year ahead compared with the last as the intensity of its capital spending drops to a historic low.
Article content
"We expect a very meaningful drop in core capital expenditures," said chief executive Darren Entwistle on an analyst call.
The drop in spending, along with expected gains across several divisions, should result in operating revenue growth of 11 to 14 per cent, and adjusted earnings before deductions of 9.5 to 11 per cent.
"A differentiated asset base, best in class customer experiences, world leading network and our unique growth businesses provide us with our confidence in the robust outlook for our business," said Entwistle.
Article content
The guidance came as the company reported fourth-quarter profits of $248 million or 17 cents per share for the quarter ended Dec. 31, down from $644 million or 47 cents per share a year earlier, when it got a $410 million boost from the sale of its financial solutions business.
Operating revenue and other revenue for the quarter totalled $5.1 billion, up from $4.9 billion in the last three months of 2021.
On an adjusted basis, Telus said it earned 23 cents per share in its fourth quarter, the same as a year earlier.
Analysts on average had expected a profit of 28 cents per share, according to estimates compiled by financial markets data firm Refinitiv.
While earnings per share were lower, overall results were in line with RBC expectations, said analyst Drew McReynolds, while the company's capital spending guidance was in line to slightly better than expected.
"On balance, we view the results as neutral for the shares at the current valuation."
This report by The Canadian Press was first published Feb. 9, 2023.
Companies in this story: (TSX:T)