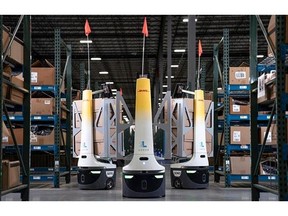 Article content
5,000 Autonomous Mobile Robots (AMRs) to be deployed across DHL's global network spanning >220 countries & territories
Article content
TORONTO, May 10, 2023 (GLOBE NEWSWIRE) — Stack Capital Group Inc., (TSX: STCK and STCK.WT) is pleased to announce that Locus Robotics, Inc. ("Locus"), an existing portfolio holding, has successfully expanded its business partnership with DHL Supply Chain (ETR:DPW) ("DHL"), the world's leading logistics provider.
Article content
Representing the industry's largest autonomous mobile robotics ("AMR") deal to date, DHL will deploy 5,000 Locus Origin AMRs across its global network of warehouses and distribution centers, which is expected to be fully integrated into DHL's operations by year end. The expanded fleet of Locus AMRs with advanced automation technology will allow DHL to further optimize its supply chain operations, improve worker productivity, order accuracy, speed, and overall efficiency; while enhancing DHL's capabilities in e-commerce fulfillment, retail replenishment, and pharmaceutical & healthcare logistics.
Article content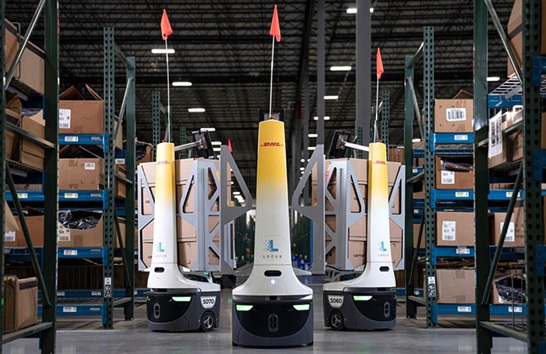 A photo accompanying this announcement is available at https://www.globenewswire.com/NewsRoom/AttachmentNg/b3978a2b-94a3-4658-bd1c-2f5933f2c49e
"This exciting announcement further validates the value and strength of Locus' industry-leading robotics technology," said Jeff Parks, CEO of Stack Capital. "Without question, Locus has become a critical partner for DHL and is helping the world's leading logistics provider digitize its warehouses, distribution, and fulfillment centers to efficiently meet the challenges associated with labor shortages, increasing order volumes, and rising consumer expectations. Stack Capital remains confident in the outlook for Locus and believes that its leadership team is on a path to delivering continued growth."
Article content
To access a copy of the Locus announcement please click here.
About Stack Capital
Stack Capital is an investment holding company and its business objective is to invest in equity, debt and/or other securities of growth-to-late-stage private businesses. Through Stack Capital, shareholders have the opportunity to gain exposure to the diversified private investment portfolio; participate in the private market; and have liquidity due to the listing of the Common Shares and Warrants on the TSX. At the same time, the public structure also allows the Company to focus its efforts on maximizing long-term performance through a portfolio of high growth businesses, which are not widely available to most Canadian investors. SC Partners Ltd. (the "Manager") has taken the initiative in creating the Company and acts as the Company's administrator and is responsible to source and advise with respect to all investments for the Company.
Article content
About Locus Robotics
Locus Robotics is a leading provider of autonomous mobile robots (AMRs) for e-commerce, retail, and Locus Robotics is the world leader in revolutionary, enterprise-level, warehouse automation solution, incorporating powerful and intelligent autonomous mobile robots (AMRs) that operate collaboratively with human workers to dramatically improve product movement and productivity 2–3X. Named to the Inc. 500 two years in a row, and winning over 17 industry and technology awards, the Locus solution dramatically increases order fulfillment productivity, lowers operational costs, and improves workplace quality, safety, and ergonomics for workers.
Supporting over 100+ of the world's top brands and deployed at 250+ sites around the world, Locus Robotics enables retailers, 3PLs and specialty warehouses to efficiently meet and exceed the increasingly complex and demanding requirements of today's fulfillment environments.
Article content
About DHL Supply Chain
DHL Supply Chain is the world's leading logistics provider. With a global network spanning more than 220 countries and territories, DHL Supply Chain is committed to connecting people and improving lives through sustainable logistics solutions. DHL Supply Chain offers a comprehensive range of services across the entire supply chain, from warehousing and distribution to transportation and value-added services.
For more information, please visit our website at www.stackcapitalgroup.com or contact:
Brian Viveiros
VP, Corporate Development, and Investor Relations
647.280.3307
brian@stackcapitalgroup.com