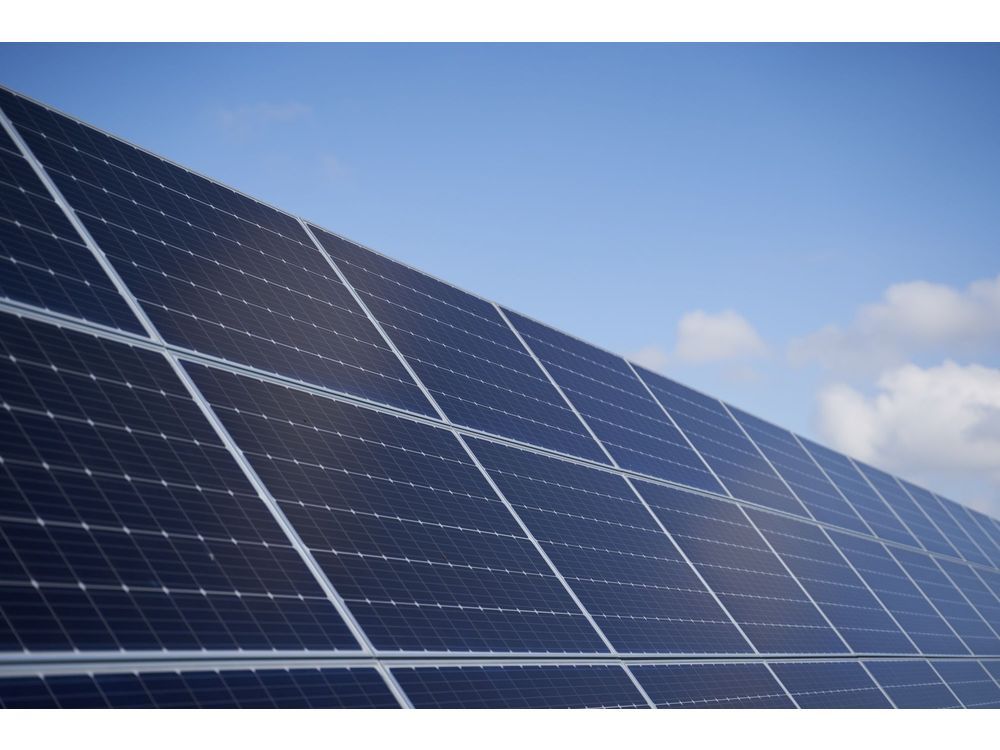 Article content
(Bloomberg) — Solar power equipment maker Nextracker Inc. rose as much as 29% in its trading debut after raising $638 million in the biggest US initial public offering of the year.
Article content
Nextracker sold 26.6 million shares for $24 apiece in the upsized listing, after earlier marketing about 23 million shares for $20 to $23. The shares. which opened trading at $30.31, were up 23% to $29.53 at 12:54 p.m. Thursday in New York trading, giving the company a market value of more than $4.3 billion.
Article content
The share sale was the largest on a US exchange since October, when self-driving technology company Mobileye Global Inc. raised $990 million including so-called greenshoe shares.
It came on the same day that Hesai Group, a Shanghai-based driverless technology company, raised $190 million in a Nasdaq IPO. Hesai also rose in its trading debut Thursday.
Two other companies on Thursday are set to raise more than $100 million each in New York listings. Enlight Renewable Energy Ltd. is looking for as much as $293 million, while Mineralys Therapeutics Inc. is seeking up to $160 million, according to data compiled by Bloomberg.
Article content
Other companies with pending listings include Johnson & Johnson's consumer health business Kenvue Inc., which filed last month for an IPO, and Vietnam based electric-vehicle maker VinFast Auto Ltd., which submitted its filing in December.
Nextracker, based in Fremont, California, designs and develops integrated solar tracker and software solutions used in utility-scale and ground-mounted distributed generation solar projects. The company had revenue has grown for three consecutive years to $1.5 billion, with net income of $51 million in its most recent fiscal year.
Nextracker's parent company Flex Ltd. will continue to control the company, according to its filings with the US Securities and Exchange Commission. Investment management firm TPG is among Nextracker's backers.
The offering was led by JPMorgan Chase & Co., Bank of America Corp., Citigroup Inc. and Barclays Plc. The shares are trading on the Nasdaq Global Select Market under the symbol NXT.