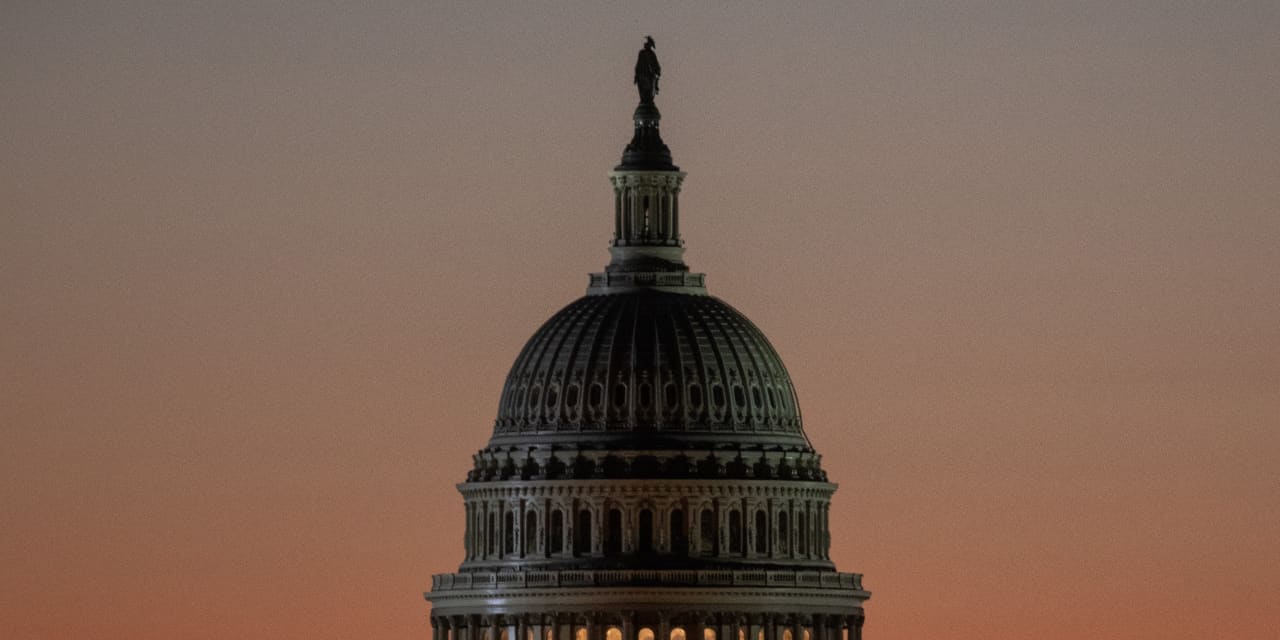 U.S. stock-market future were mostly lower overnight, as votes of hundreds of millions of Americans were being tallied and the crucial race between President Donald Trump and former Vice President Joe Biden showed no signs of a clear victor.
Stock investors were betting that a decisive win by Biden, who has been leading in most national polls, could lead to greater fiscal aid for out-of-work Americans and businesses devastated by the worst pandemic in more than 100 years.
But the race has tighter far more than many early polls indicated in the lead-up to the election, with Trump and Biden locked in a dogfight in a number of key states.
"There seemed to be an expectation that there might be a blue wave," said Jeanette Garretty, chief economist at Robertson Stephens, in an interview, pointing to a scenario where Democrats sweep the White House, carve out a majority in the Senate and maintain control of their majority in the House, to promote a sweeping stimulus.
"That is clearly not happening," she said of a Democratic clean sweep. In her view, that means the focus for investors now goes back to the economy and the pandemic "irrespective of what the Electoral College count is in the morning."
"Until we get the virus in hand — and the virus isn't in hand — there will be ongoing problems with the economy," she said.
Futures for the Dow Jones Industrial Average YMZ20, -1.07% YM00, -1.07% fell 235 points, or 0.9%, to trade near 27,130, those for the S&P 500 index ESZ20, -0.56% ES00, -0.56% were trading 9 points, or 0.5%, lower at 3,351, while Nasdaq-100 futures NQ00, +1.12% NQZ20, +1.12% gained 165 points, or 1.5%, at 11,431, as of 3 a.m. Eastern.
Stock-market futures slumped after Trump, claiming voter fraud, threatened to go to the Supreme Court to intervene in the process of tallying votes. Biden said he remained "optimistic" about the election outcome once all votes were counted.
An average of national polls from FiveThirtyEight had Biden ahead by 8.4 percentage points on Election Day. At last count, Biden had 236 electoral votes to Trump's 213.
Checkout: A live blog from Barron's Group on Election Day
On Tuesday, the stock market closed sharply higher, with the Dow industrials DJIA, +2.06% rallying 554.98 points, or 2.1%, to 27480.03, its biggest one-day point and percentage gain since July 14. The S&P 500 SPX, +1.78% rose 58.92 points, or 1.8%, to 3,369.16. The Nasdaq Composite COMP, +1.85% rose 202.96 points, or 1.9%, to 11,160.57.
Randy Frederick, vice president of trading and derivatives at Schwab, pointed out that stock-market futures were higher earlier Tuesday evening when the vote appeared to shift in favor of Trump, while gold GCZ20, -1.10% futures sold off around the same time.
"People tend to go toward precious metals when they are concerned about inflation or worried overall," he told MarketWatch, adding that hopes for a quick resolution to the presidential race have dimmed.
See: Stock-market hope for a 'blue wave' Election Day outcome washes out
Given the tight presidential race and the size and scope of mail-in votes this year due to the pandemic, it's unclear how long it might take for a presidential victor to be determined.
"That was the biggest risk leading up to today, that we could have a contentious transfer of power, or not know the outcome of the presidential race for days, weeks or even a month," said Ryan Nauman, market strategist at Informa Financial Intelligence.
Read: 2000 redux? Stock-market election fears have traders revisiting Bush-Gore battle