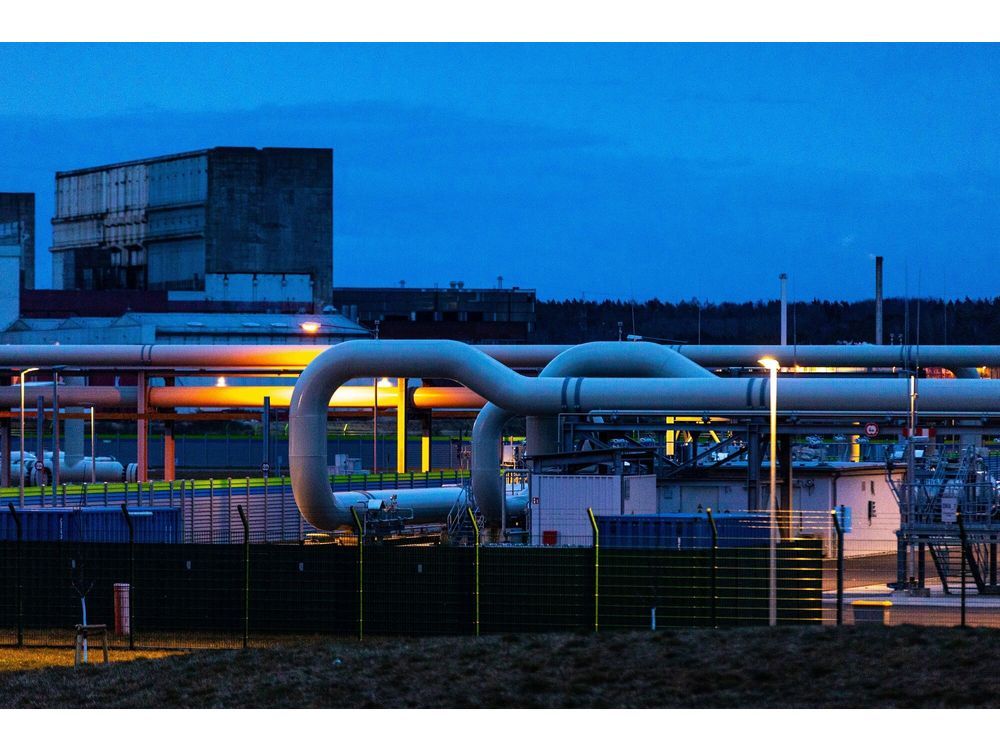 Article content
(Bloomberg) — Germany plans to at least double its import capacities for liquefied natural gas on the Baltic Sea island of Rügen to prepare for the risk that a key pipeline from Norway could be interrupted by acts of sabotage.
Article content
Chancellor Olaf Scholz sees the possibility of another attack on underwater infrastructure — similar to the mysterious explosions that rendered the Nord Stream links inoperable last year — as real, according to people familiar with the matter. Norway has become the country's largest gas supplier, accounting for about a third of Germany's imports by the end of last year, and any damages to its links could threaten the nation's energy security.
Article content
"We have to expect things to happen again," Economy Minister Robert Habeck said at an event in Berlin earlier this week. The government therefore plans "with a strategic reserve, should a pipeline system somewhere fail again, or should gas supply be stopped again."
Officials aim to have at least one floating LNG terminal up and running at Rügen's Mukran port by early next year, and are working on installing a second floating LNG ship at the same location, the people said, adding that even three floating import terminals are possible. Talks with Deutsche Regas — a private company that operates a separate facility in Lubmin — to play a role in the new project are ongoing, they said, asking not to be identified as the discussions are private.
Article content
A spokesperson for the Economy Ministry didn't immediately return a request for comment.
Europe's largest economy is trying to bolster its energy security as the region recovers from a historic supply crisis in the fallout of Russia's war in Ukraine. With pipeline flows from Russia severely curbed, Germany has fast-tracked approvals of LNG terminals and aims at opening more facilities despite rising skepticism, arguing that it needs the fuel to counter any supply gaps.
Three LNG import terminals already went online this winter, and altogether six more — including land-based ones — are expected in the next years, for which around €10 billion are earmarked. The goal is to have enough capacity to be able to fully replace Russian pipeline gas imports by 2030.
Critics worry that installing additional fossil fuel infrastructure will lock in carbon emissions for years, as well as render expensive investments useless as the country transitions to cleaner sources of energy. But Germany views the LNG terminals as important for the security of its neighbors as well as itself.