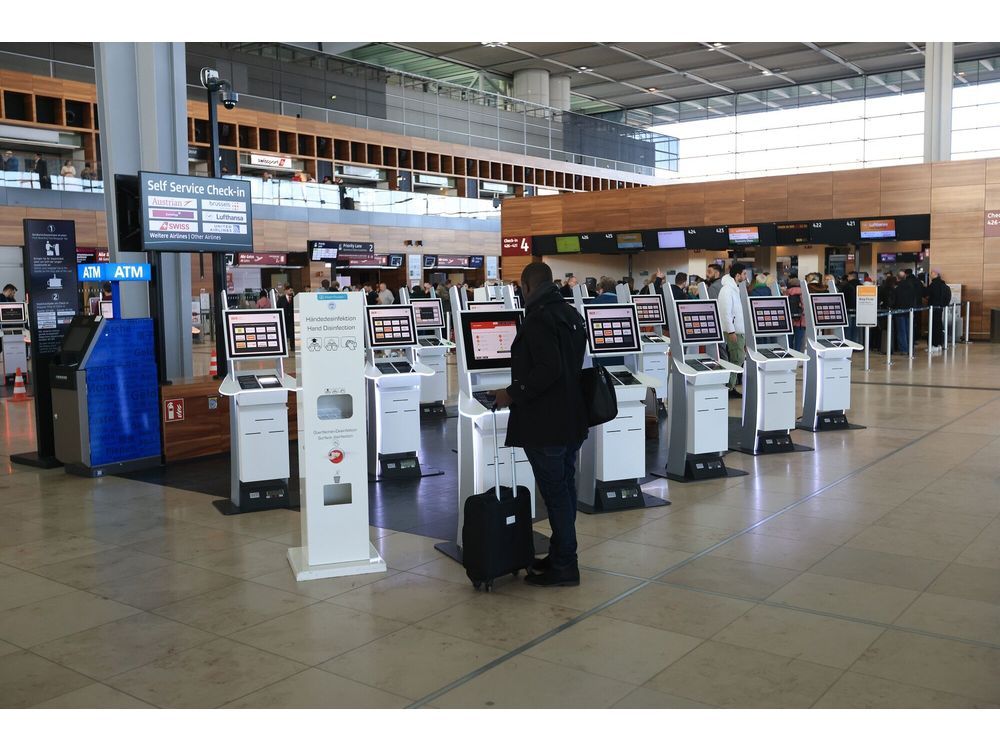 Article content
German airline passengers faced disruption on Monday, with scores of flights canceled at Berlin airport as ground staff went on strike over pay.
Article content
Hamburg, Hanover and Bremen airports are also affected by walkouts and flight cancellations. The Verdi labor union is pushing for improved pay and conditions as workers grapple with the soaring cost of living.
The planned industrial action comes less than a month after Deutsche Lufthansa AG scrapped at least 1,200 flights due to strikes at its main Frankfurt and Munich hubs. While Verdi said talks over pay have been going on for years, stress caused by acute labor shortages in the sector and the rising cost of living have brought matters to a head.
All departing flights out of Berlin and a majority of arrivals were canceled, according to the airport operator's website.
Article content
The latest disruption at Berlin follows a tumultuous summer of strikes and delays at Germany's biggest airports last year after labor unions pushed for better pay deals. German inflation has soared after Russia's invasion of Ukraine drove gas and other energy prices higher.
"With the strikes on Monday, the airport workers will once again give a strong signal that we will enforce our very justified demands for substantial pay increases," said Lars Stubbe, a Verdi official in Hamburg.
Public-sector workers in Germany are seeking a 10.5% pay bump, though talks with employers have yet to yield a result. Postal workers in the country have also gone on strike in their push for pay increases.
(Updates with cancelations in first paragraph.)