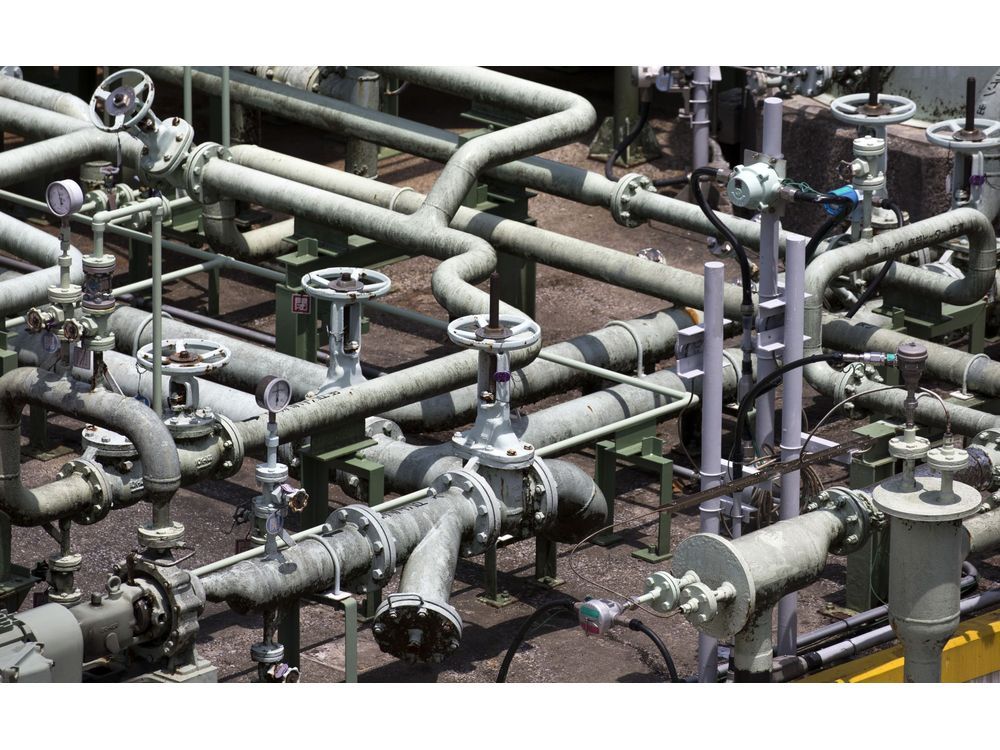 Article content
(Bloomberg) — Natural gas prices in Europe fell back to pre-war levels, as a bout of mild weather reduced demand and eased fears of a prolonged supply crunch.
Article content
Benchmark futures fell as much as 11% as a warm spell curbs heating demand and blustery conditions cut use of gas in power generation. Mild weather has spread across the region, with temperatures breaking monthly records in several locations at the start of January.
Article content
Prices have declined sharply since the second week of December, helping ease fears of a lengthy crisis crippling Europe's economy. If prices stay low, it would bring relief to surging inflation across the region. Avoiding a harsh cold snap, would leave the bloc in a strong position when it comes to refilling gas storage after winter. Still, policymakers are watching closely for signs of lower prices boosting demand in case energy rationing is needed.
Article content
Storage sites are still almost 84% full and subdued demand over the holiday season has even allowed for some gas to be put back into facilities. That buffer will help Europe withstand any cold snaps later in the winter and narrow a deficit in supplies from Russia.
Wind generation has also increased, reaching a record in Germany on Wednesday, further reducing demand to burn gas for electricity.
Milder weather and ample wind has "eased concerns of supply shortages and potential blackouts as we head into 2023," Inspired Energy Plc said in a note.
Dutch front-month gas futures fell as low as €64.22 a megawatt-hour, the lowest since November 2021, and traded at €64.30 at 5:30 p.m. in Amsterdam.
"As long as the forecasts do not show any winter weather, further losses appear likely," analysts at trading firm Energi Danmark A/S said in a note earlier on Wednesday.