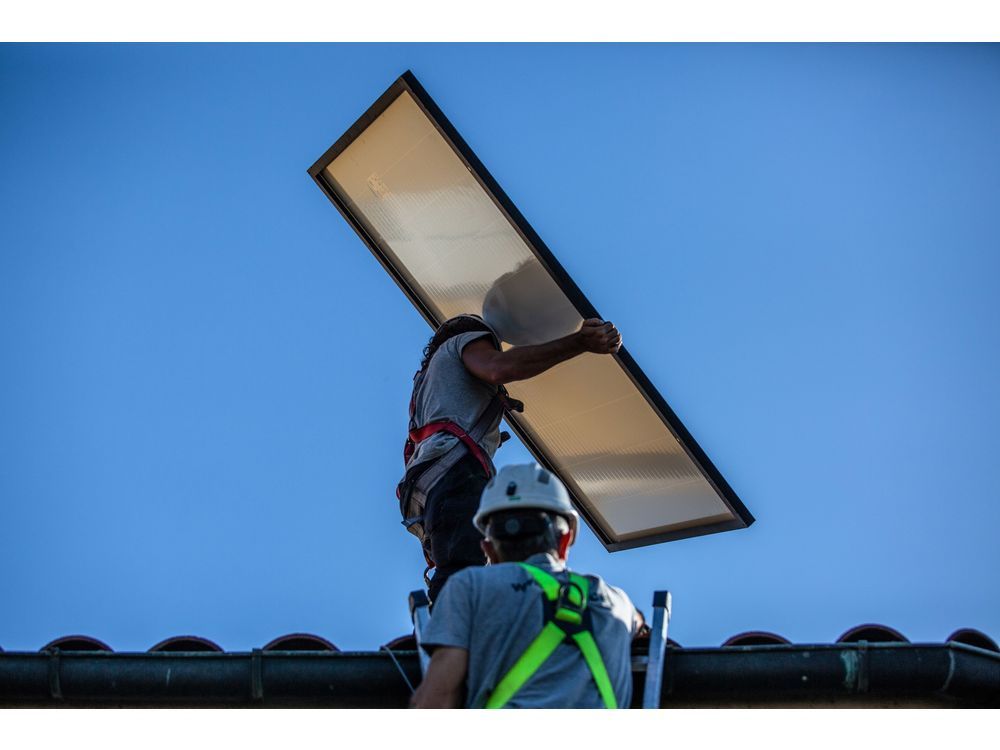 Article content
(Bloomberg) — The European Union is considering capping the power-generation revenues of renewable and nuclear companies at 180 euros to 200 euros per megawatt hour as part of an emergency package, according to people familiar with the talks.
Article content
The European Commission, which is due to unveil on Wednesday an unprecedented plan to step into energy markets, is also planning to propose a temporary levy on companies in oil, gas, coal and refinery industries of at least 33% of their extra profits, said the people, asking not to be identified commenting on private talks. The basis will be pre-tax profits of fiscal year 2022 that are more than 20% higher than the average of the three years starting in 2019.
Article content
To reduce power demand, the EU's executive arm is eyeing a target to cut overall consumption by 10% and a mandatory goal lowering demand during selected peak hours by 5%, the people said. The final numbers will need to be approved by EU commissioners who are meeting on Tuesday and then will require sign-off by national governments.
Deep divisions on how to design the emergency intervention package were on display at a meeting of ministers last week and some governments are likely to push for changes to Commission President Ursula von der Leyen's plan.