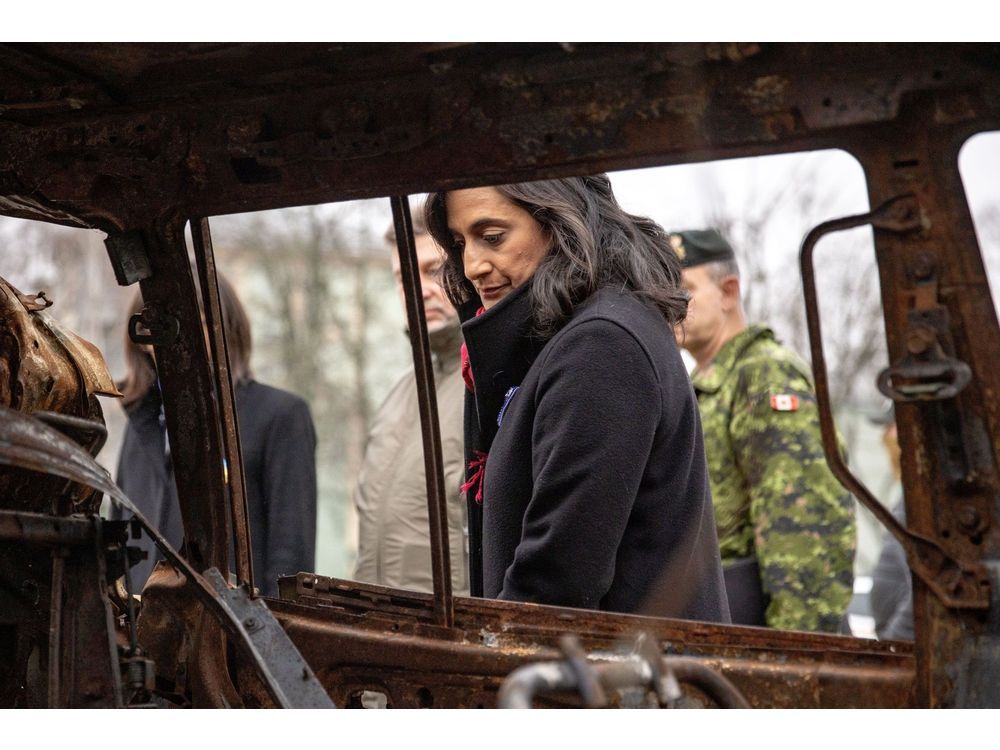 Article content
(Bloomberg) — Canada will send four battle tanks to Ukraine in the coming weeks, joining North Atlantic Treaty Organization allies including the US and Germany.
Article content
Defense Minister Anita Anand, speaking Thursday afternoon in Ottawa, said the government may send more of Canada's Leopard 2 tanks in future, depending on talks with its NATO partners.
Article content
The initial donation will include spare parts, ammunition and an unspecified number of Canadian soldiers to help train Ukrainians on the equipment, Anand said. She didn't say where that training would take place.
"These four tanks are combat-ready and will be deployed over the coming weeks," Anand said, adding that they will "allow Ukraine to liberate even more of its territory and defend its people from Russia's brutal invasion."
General Wayne Eyre, chief of Canada's defense staff, said the tanks being donated are the same variant as other allies, such as Poland, which will "allow us to have interoperability of training of spare parts and ammunition."
Article content
Asked whether sending tanks risks escalating the conflict, Eyre said Russia "will use any excuse to launch further attacks" in the war it began nearly a year ago.
"If they want to de-escalate they can leave Ukraine," Eyre added.
Earlier in January, Anand met with her Ukrainian counterpart, Oleksii Reznikov, and pledged to provide Ukraine with 200 armored personnel carriers in a new package of military assistance.
Canada also announced this month it would purchase a US-made air defense system, known as a National Advanced Surface-to-Air Missile System, for delivery to Ukraine.
(Updates with official announcement.)