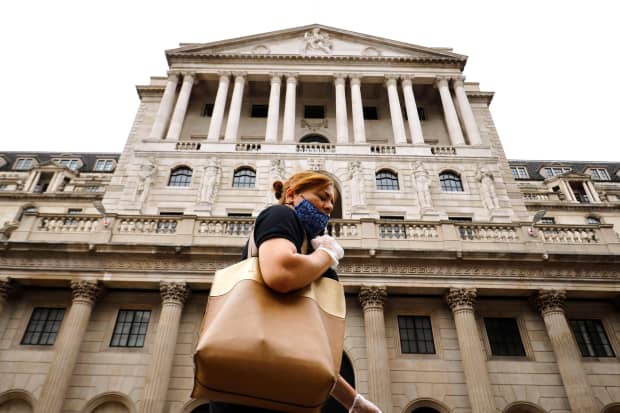 The Bank of England on Thursday decided to extend the size of its bond purchase program by £150 billion as it warned output would fall in the fourth quarter amid the lockdown that starts in England today.
The unanimous Bank of England decision kept interest rates at 0.1%, and the extension of its quantitative easing program brings the size of its government bond purchase program to £875 billion. The BOE also has a £20 billion corporate bond purchase program.
"There are signs that consumer spending has softened across a range of high-frequency indicators, while investment intentions have remained weak," the central bank said.
The central bank forecasts around 5.5 million employees to be furloughed in November.
And while it expects the economy to pick back up again in the first quarter of 2020, it said the economy would nonetheless be "materially lower" than the fourth quarter of 2019, as the country departs from the European Union's trading area.
The pound GBPUSD, +0.24% moved higher after the decision, rising to £1.3019.